My name is Maria and I'm a passionate Pain Relief Kinesiologist, based in Brisbane (AU). I work from a clinic room on the Southside of Brisbane, and see clients via Zoom (similar to Skype) Nationally and Internationally.

I work with women who are feeling stuck in their life, or business, and I help them find the root cause of Emotional & Physical stress and overwhelm, as well as empower them to achieve their goals and desires.

Most of my life I felt stressed and overwhelmed... with everything! The stress kept building and I kept taking it on. I wore it like a badge and took on so much emotional stress that my body was starting to show signs. Bad signs... that I was not looking after myself....

At the age of 20 I was going to the Doctor because I thought I was having heart attacks. He said "It's just stress"
Just Stress? This went on and on for years...
Dis-Ease becomes Disease!

From the outside looking in, my life and career was fabulous. I wore my mask well, and no-one really knew what I was hiding. Deep down I had low self confidence and no self worth. I wasn't able to say "No" to anyone or anytime,
without feeling guilty. I was totally Exhausted.

And then I discovered Kinesiology. From my first session, I felt like a weight had been lifted off my shoulders, and I loved the ongoing results so much that I enrolled in the International College of Professional Kinesiology Practice (ICPKP) course.

Since the beginning of 2006, I've completed a Cert IV in Kinesiology, Diploma in Kinesiology and so much more.
(See below for the extensive list of completed courses.)

I started my own Kinesiology business in 2009 and have helped hundreds of women via Skype and face-to-face Kinesiology sessions to Inspire, Empower, and Achieve their goals and desires.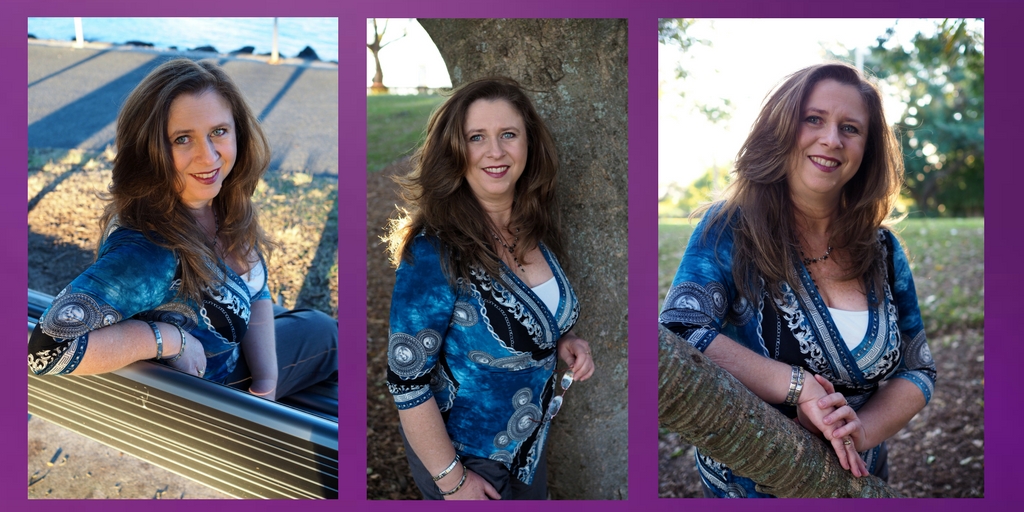 I am an Associate Member of (ATMS) Australian Traditional Medicine Society, a Professional Member of (AIK) Australian Institute of Kinesiologists.

I achieved a Certificate IV in Business Practices in 2007, which helped me to establish my Kinesiology business. In the past I supported the Logan Women's Health & Wellbeing Centre by holding workshops on: Limiting Belief Systems; The Power of Words; Understanding Goal Setting; and Personal Image; along with doing mini Kinesiology Balances, at their various events, which included their Mother / Daughter pamper days. It is such a shame that they closed their doors.

I was nominated and became a Finalist, for the Quest Business Achievers Awards for both 2011 and 2012, in the Health Care category. I was thrilled to be asked to be featured in, and on the cover of, the Kinesiology Schools Australia magazine in May 2013, for a Success Story, and have had several articles published in the YMagazine over the last few years. I am also a published author in the book "In The Spirit of Success", along side the late Dr Wayne Dyer.

I am looking forward to bring you experiences through up and coming speaking events, workshops, group work and retreats.
A little more about me... I love nothing more than BEing in Nature. Waterfalls are my thing. I love to spend time with my friends, family and partner discovering new places on our drives.

I am so passionate about what I do...
My work as an Emotional Pain Relief Kinesiologist empowers women to grow and be the very best they can be and live a life that they truly deserve.